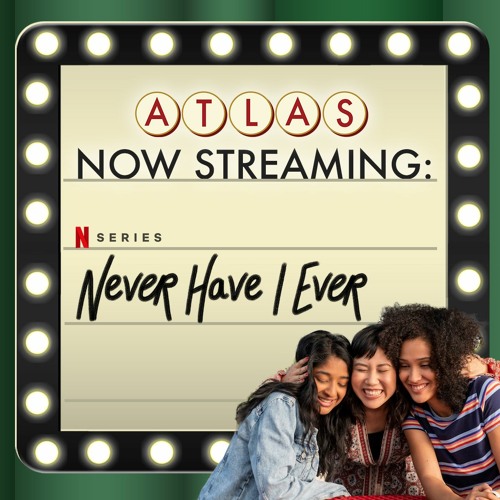 Never Have I Ever - Atlas Now Streaming 65
05-23-2020
"Never Have I Ever" is a semi-autobiographical romp through the eyes of a high school teenager from series creators Lang Fisher and Mindy Kaling.
How does a teenage girl juggle modern life as a first-generation Indian American against all of the normal drama found in high school?
In a mark Netflix has become known for, the casting team has put together a group of fresh faces for this new series: for many of them, this is their first real role besides one-off parts like "teenager at party" in previous shows.
Pulling in some solid reviews from both fans and critics, this newest outing blends Kaling's penchant for self-deprecating truth layered with a bit of magical realism and a hefty dose of sarcasm.
Fans of "The Mindy Project" will recognize the narrative beats that Lang and Kaling became known for in their previous collaborations.
Join us as we practice safe social distancing and catch up on our streaming queues!