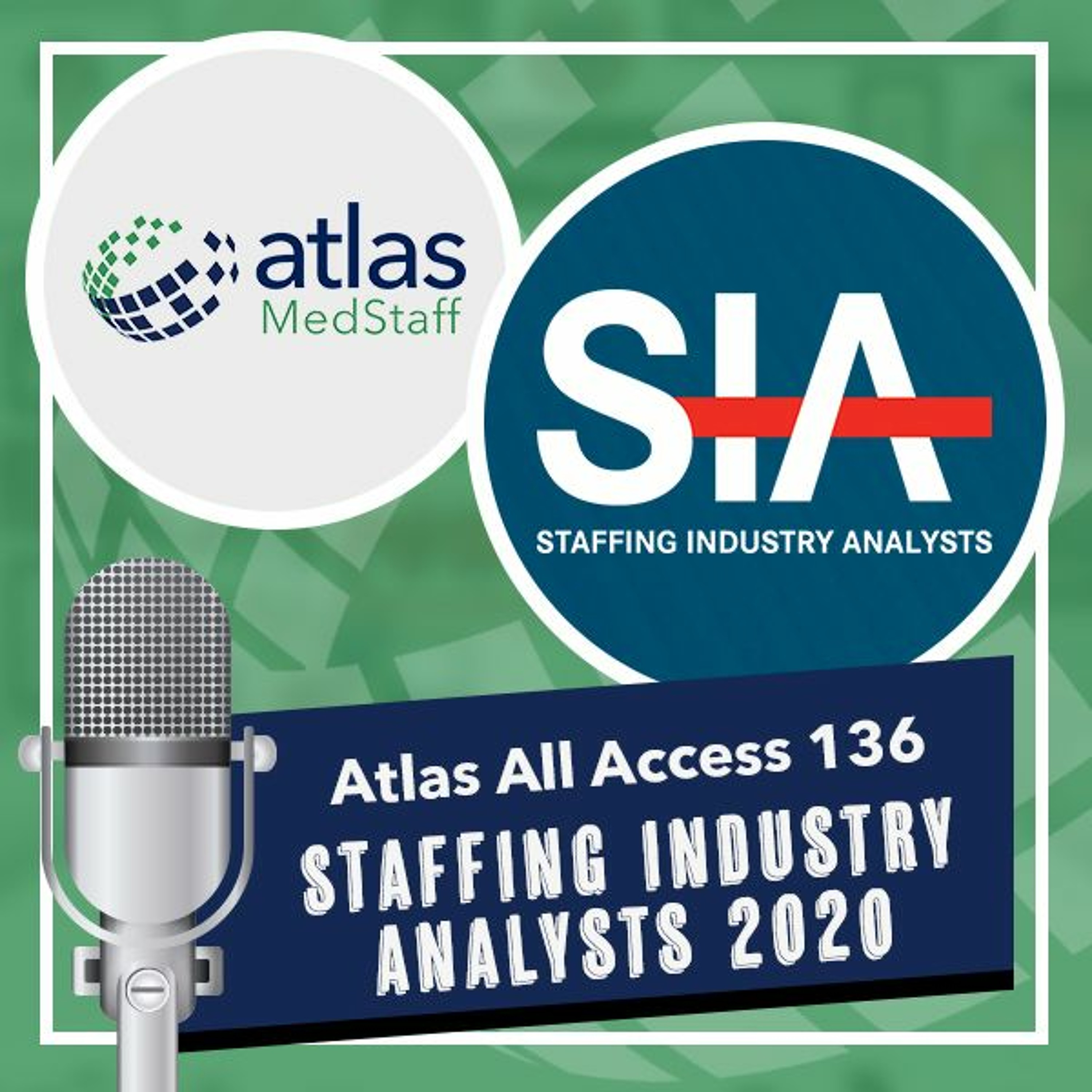 Atlas MedStaff climbs the SIA 2020 List - Atlas All Access 136 - the original travel nurse podcast
11-06-2020
It's been a tumultuous year for our industry and our front line healthcare workers. But traveling healthcare professionals should take heart knowing the industry as a whole is still growing.
We've weathered this storm and we'll weather whatever's coming.
We take a look at the Staffing Industry Analysts' 2020 breakdown. We see where Atlas MedStaff has grown, and we get the inside industry scoop from VP of Business Development Stephen Seitner.
What does 2021 look like for someone considering travel nursing?
Get to know Stephen Seitner:
>> https://tinyurl.com/y283m5c4