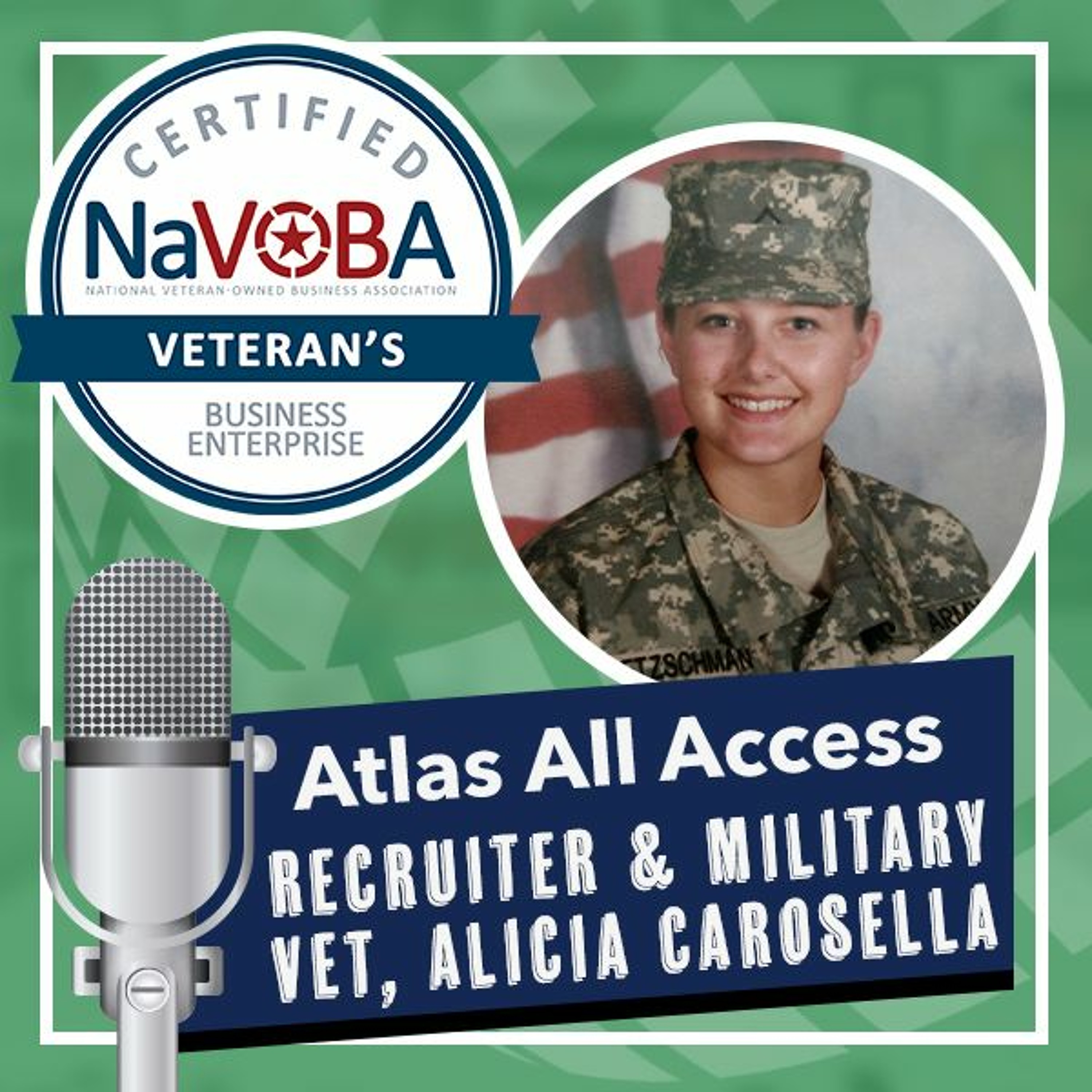 From running a landing zone for a president to becoming a nurse recruiter - Atlas All Access 142
07-09-2021
🪖 At Atlas MedStaff service is the very core of what we do here and military service is something we hold in very high regard. Being that Atlas is certified veteran owned by NaVOBA (National Veteran Owned Business Association), finding out that one of our nurse recruiters was a military veteran is incredibly important to us. So this week on Atlas All Access we talk to Army veteran Alicia Carosella.
From running the helicopter landing zone for President Obama to being the first female soldier to serve on the Torkham Border (Torkham is a major border crossing between the Pakistani city of Torkham and Afghanistan), Alicia Carosella has an incredible history of service to our country.
Now she wants to serve you as your Atlas nurse recruiter. To learn more about Alicia Carosella: 🪖 tinyurl.com/r8xrhpjf
This is Atlas All Access, your insider's information into the world of travel healthcare professionals. Travel nurses, allied healthcare specialists, techs, and therapists — this is content created for you.
How do you find a great travel healthcare recruiter? How do you become a travel nurse? How do you start the travel life as a rad tech? How do you find a travel nurse recruiter? What traits should you look for in a great travel healthcare recruiter? How does travel nurse pay work? What are the benefits of being a travel nurse? How do I start a travel healthcare career?
We answer all of these questions and more as we tackle the most important topics in the travel healthcare industry.