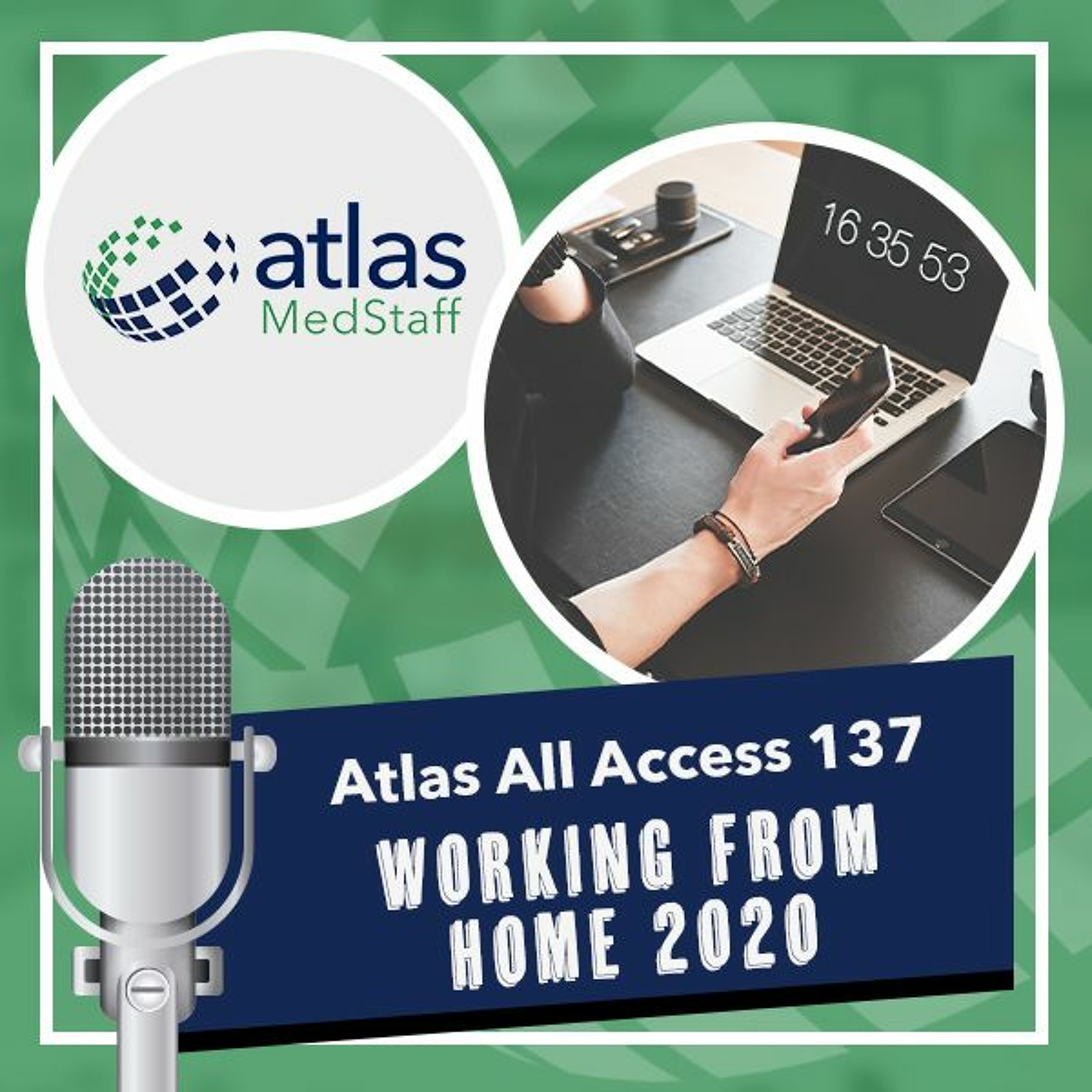 Travel nurse agency working from home; what's it like? - Atlas All Access 137 - travel nurse podcast
12-03-2020
How do you take an entire company, effectively close down an office, and begin company-wide work-from-home policies overnight?
We discuss the hidden benefits working from home brings to our team, and how it allows us the flexibility to communicate with our travelers around their covid-era schedules.
We may miss the office and those random coffee chats -- and it's hard to replace those in-person activities -- but there's a lot to be said about the freedom of working from home, or traveling the country with your laptop handy, as many traveling healthcare professionals can attest.
Some of the best benefits of working from home include: no commute, improved productivity, working around your schedule, keeping costs down, efficiency and health, and location independence.
Find out how your travel healthcare recruiter is still out here working for you, only now we do it fully remote from our homes or the open road.