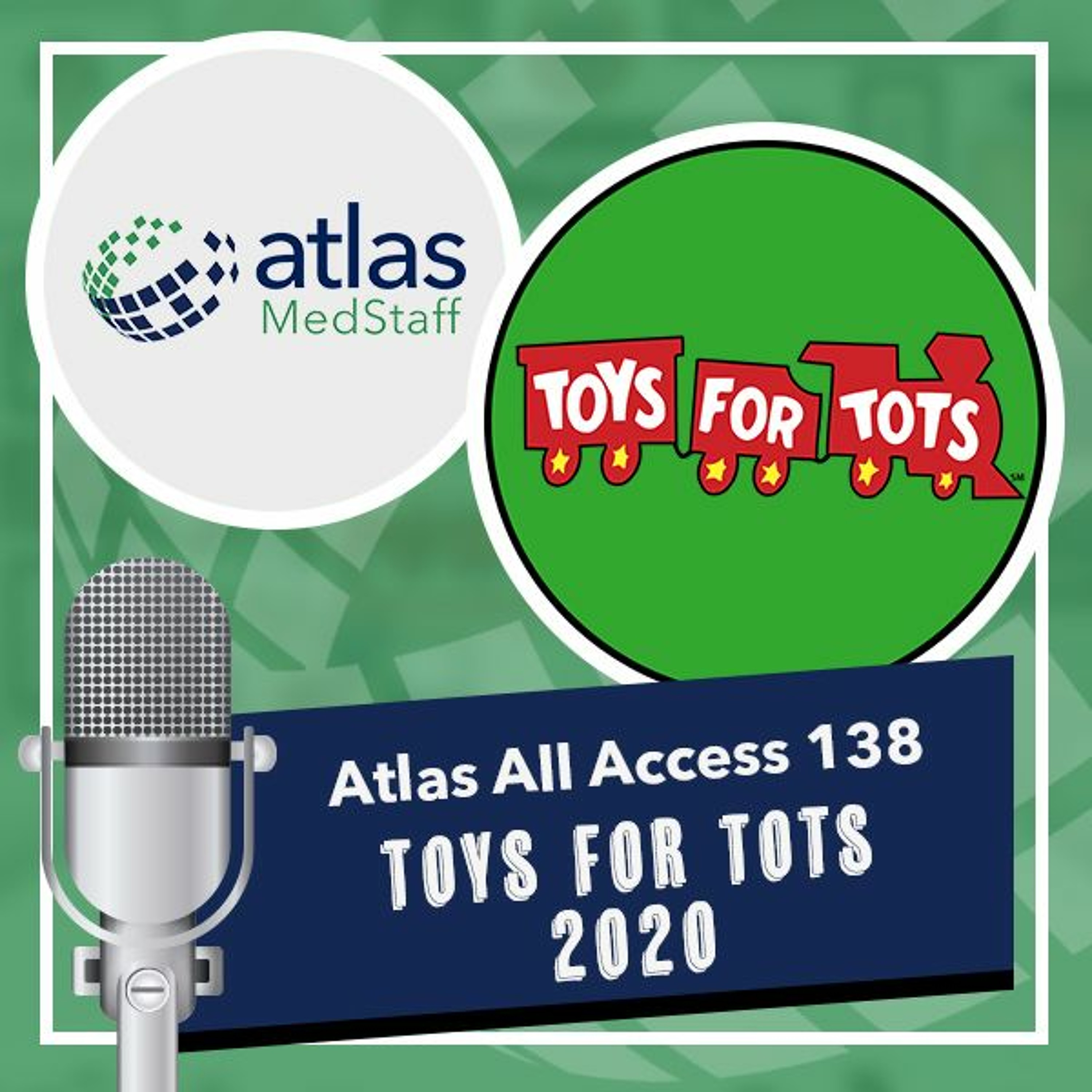 Travel nurses donate 2,000+ toys for Toys for Tots - Atlas All Access 138 - travel nurse podcast
12-10-2020
We love the Toys for Tots program. It's easy to get behind an organization where the entire goal is to spread Christmas Joy to a child.
And unlike some organizations, you know that 100 percent of that toy you donate will go to a kid in need. Since it's run by the Marines, your donations go directly back to the kids, not operating costs.
This year, our traveling healthcare pros helped make our fifth annual Toys for Tots drive better than ever. We collected more than 2,000 toys that will go directly to the kids.
And YOU helped so much. You sent in toys, ordered mountains of gifts, and even contributed cash that we spent for more toys to add to the growing piles.
It's an amazing feeling to see the Marines show up to collect the toys and realize they should have brought a bigger truck. And then watch them take multiple trips to haul all those toys away.
Thank you for helping to spread some Christmas cheer and joy during a very rough year. Merry Christmas.