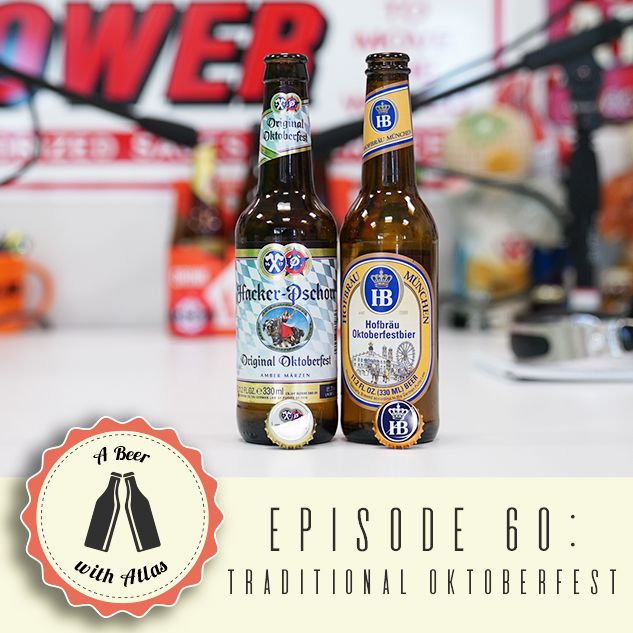 A Beer With Atlas #60 - Oktoberfest Episode 4 - Traditional Oktoberfest
10-25-2019
In this fourth episode of our salute to Oktoberfest beers, we crack open a Traditional Oktoberfest.
Unfortunately, October is nearly over, and this is the last episode of our special Oktoberfest coverage this year. We're pretty distraught over the whole thing. Thankfully, our beer reviewers have a fully stocked selection of beers to drown their sorrows in.
If you missed an episode, be sure to go back and check them out! As always, drink safe, and thanks for listening.