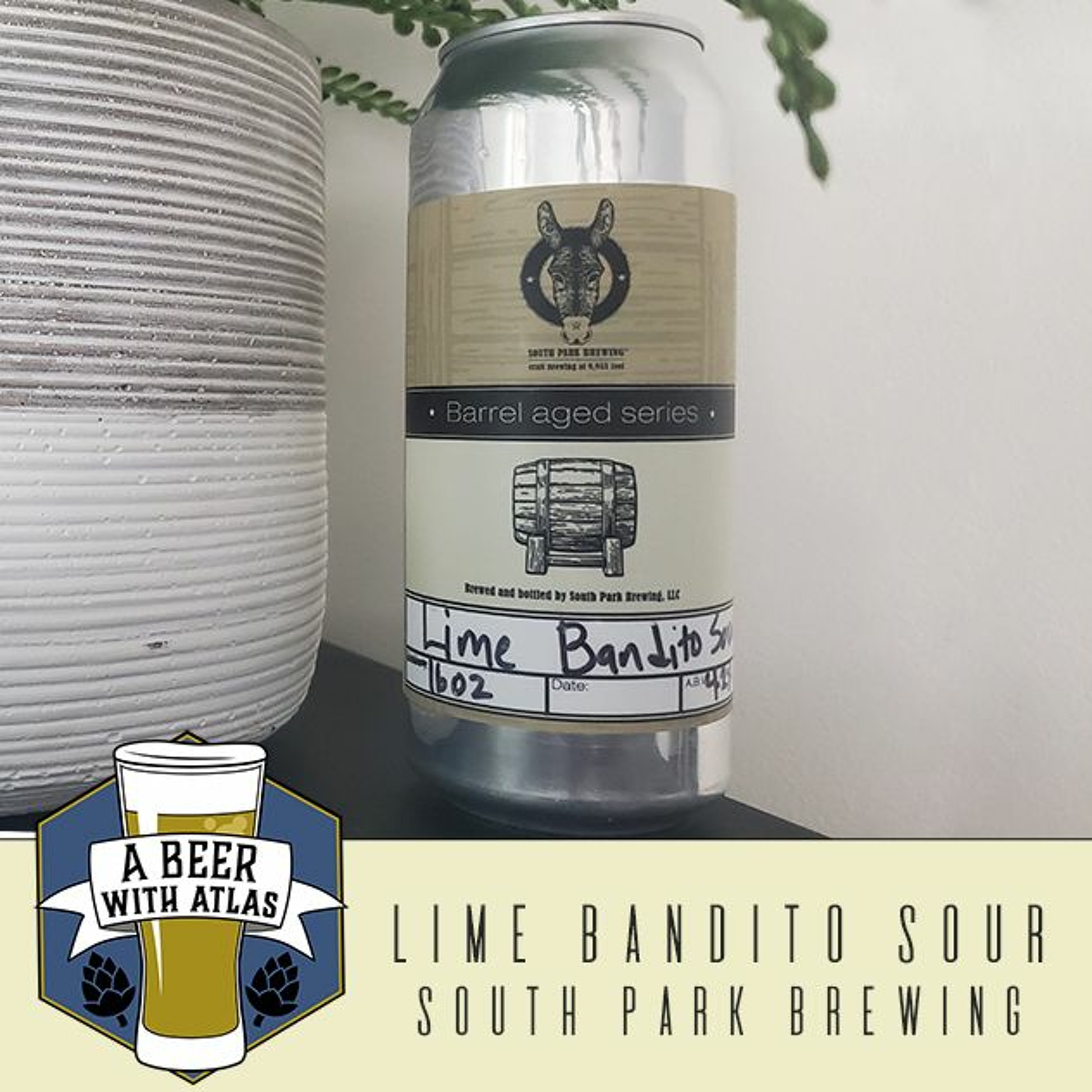 Lime Bandito Sour from South Park Brewing - Beer With Atlas 106
09-02-2020
This Lime Bandito Sour from South Park Brewing is crafted with coriander and kosher salt, then aged in tequila barrels.
If you told us you were just going to mainline beer and tequila, we'd question your evening plans; but explain it is a regional craft beer *aged* in tequila barrels, and now you're a beer cicerone with a penchant for high flavor.
If you're in the South Park area of Colorado, this regional brewer has several great options to try, including a Cherry Blonde, Sour Park Kids, Chasing the Elephant (kind of a pale ale), and their famous Ranch Hand Ale (brewing process does not include actual hands from ranchers -- we're like 90% sure).
Sit down. Relax. Tune into the podcast. Have a cold one. We saved you a seat. Cheers.