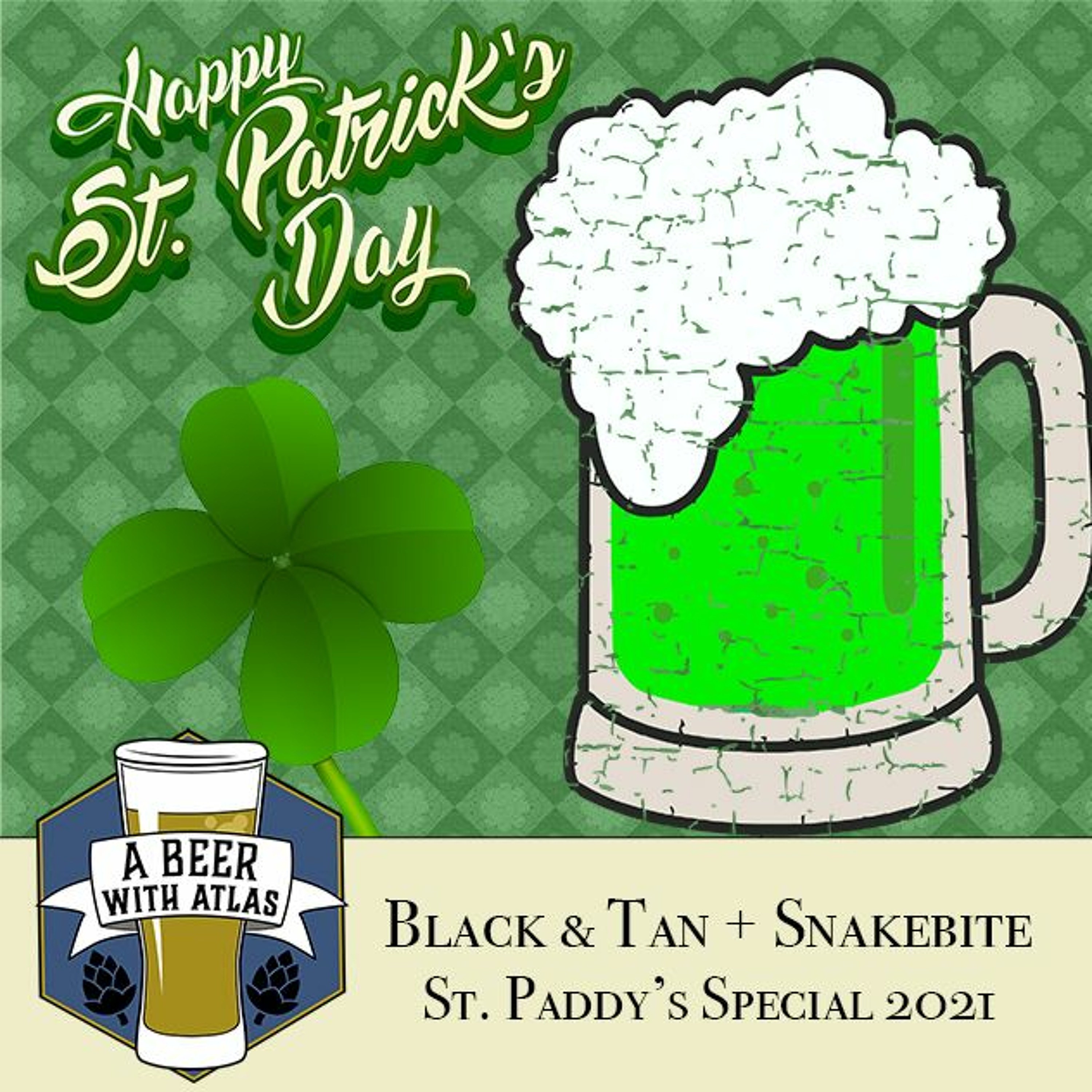 St. Paddy's Beers - Beer With Atlas 134 - the original travel nurse craft beer podcast
03-17-2021
Celebrate St. Patrick's day by diving into some rich beer history with us alongside some rich beers ... with Rich!
The Beer Crew makes "Black and Tans" with a pale ale on the bottom and a traditional stout on top (usually Guinness or Murphy's). We talk about the history of the drink and how you only order a "half and half" in Ireland.
And we celebrate St. Paddy's with some Snakebite beers and a literal history of snakebites in Ireland. Not to sound too clickbaity, but the truth might surprise you!
Basically, these are excuses to pour a stout into another drink, and we are here for it.
Here's to a bit o' the luck of the Irish sticking with us all through the new year. Cheers!