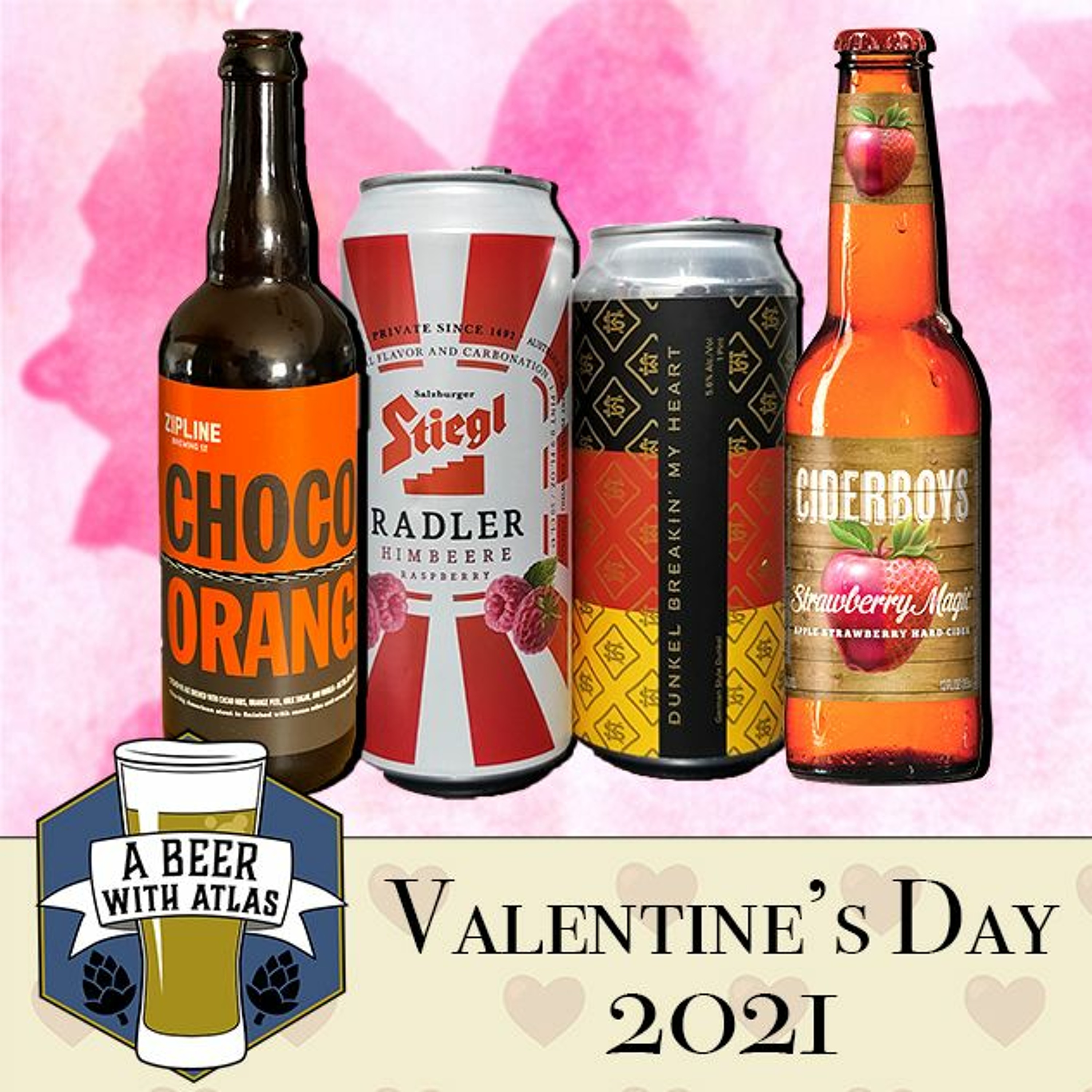 Valentine's Beers BYOB - Beer With Atlas 129 - the travel nurse craft beer podcast
02-10-2021
Our Brew Crew of dedicated Cider Boys ziplines into Valentine's Day with a BYOB set of craft beers you can share with that special someone.
Featuring a Double Chocolate Orange Stout from local Zipline Brewing out of Lincoln, Neb., a Raspberry Radler from Stiegl's out of Austria (a little less local), and a Strawberry Magic Cider by Stevens Point Brewery in Wisconsin -- we think this selection of craft beers is as sweet as you are!
And if you're alone this Valentine's Day, you can still enjoy a good brew and this "Broken Hearts" playlist assembled by our resident music guru, Brian Pedersen. Consume both responsibly.
>> https://tinyurl.com/y5hgm8o8
Why worry about there being more fish in the sea? Focus on another draft on tap.
"Ah, good ol -- trustworthy beer. My love for you will never die." -- Homer Simpson
Cheers.