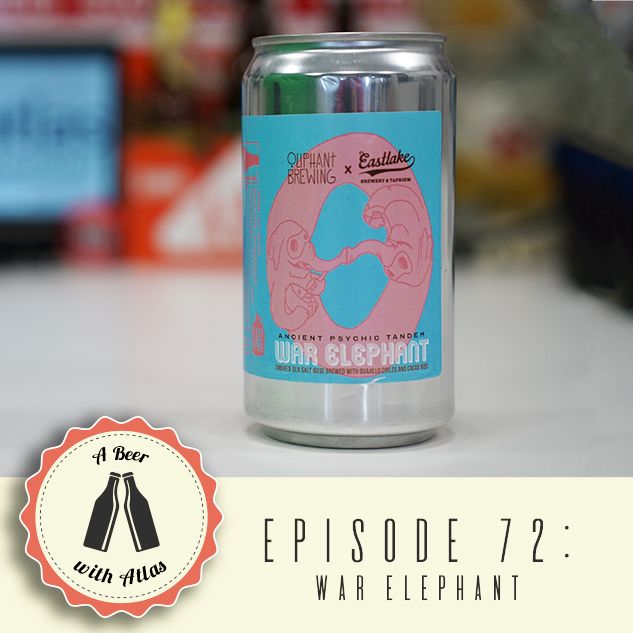 We try War Elephant, a beer collab from Oliphant Brewing & Eastlake Brewing - A Beer With Atlas 72
01-15-2020
This is a bit of a milestone for us. In this episode we review "War Elephant", which is the very first beer collaboration we've covered on "A Beer With Atlas".
This brew was a collab between the Oliphant and Eastlake Brewing companies. This pink pachyderm packed a very unique flavor that we liked, but is hard to pin down, doubtless this was the result of the two breweries' different approaches to #craftbeer.
It boasts "smoked sea salt gose brewed with guajillo chiles and cacao nibs" -- yeah, it's different.
If you're looking for a unique beverage, this may be the one you want to try.
You can check out our full review right here.