<< back to list
Why did you choose Atlas MedStaff?
I chose Atlas because I wanted to work for a company that had great values, took amazing care of their nurses, and had an amazing company culture! Atlas has exactly that and more, I couldn't be happier to be part of the team!
Family:
Mom, Dad, one older sister and my Fiancé!
Pets:
I have three rescue pups! Astro is a goofy Catahoula, Luna is a super smart/sassy blue heeler, and Autumn is a happy little terrier mix!
Hobbies:
I love to go hiking, kayaking and camping whenever I have the chance! I really enjoy reading, going on adventures with my pups, and discovering new places!
Top five things on your Bucket List:
1. Explore Amsterdam
2. Visit every National Park
3. See the ruins of Petra in Jordan
4. Hold a sloth
5. Skydive
Favorite Quote:
"Adventure is worthwhile in itself.' - Amelia Earhart
Mary Catherine's Videos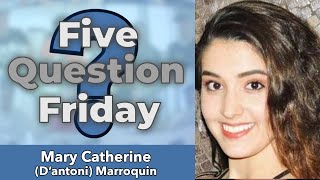 5 Question Friday