<< back to list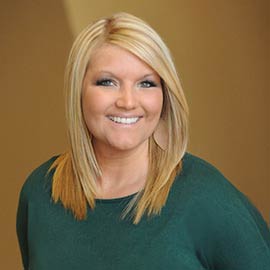 Amy Anderson
Compliance
Toll-Free:
855-884-2360 Ext. 3143
Direct:
402-818-3143
Why did you choose Atlas MedStaff?
Atlas is made up of great people and has a great work environment!
Family:
Husband-Corey, married in 2004
Pets:
We have an English Mastiff named Xena.
Hobbies:
Shopping, scrapbooking, working out, watching movies, and hanging out with family and friends
Any other information you want to share:
I'm a leap year baby, so I only have a real birthday every 4 years.
Top five things on your Bucket List:
1. Volunteer at Villalobos Rescue Center in New Orleans
2. Sing a duet with Jennifer Nettles
3. Go to Disney World
Favorite Quote:
"Be who you are and say what you feel, because those who mind don't matter, and those who matter don't mind." - Dr. Seuss
Five Question Friday