<< back to list
Why did you choose Atlas MedStaff?
I chose Atlas because I've heard great things about the culture and their values towards their nurses and recruiters.
Family:
My father, mother, two brothers, one sister, two nieces, and two nephews.
Pets:
I have an Australian Shepherd named Buck!
Hobbies:
I enjoy playing golf, playing my guitar, learning piano, and attending live concerts and sporting events!
Top five things on your Bucket List:
1. Visit every MLB stadium
2. Travel to Japan
3. Attend the Masters Tournament
4. Visit the Sydney Opera House
5. Shoot under 80 in golf.
Favorite Quote:
"Culture - the way we express ourselves and understand each other - can bind us together as one world." - Yo-Yo Ma
Dillon's Videos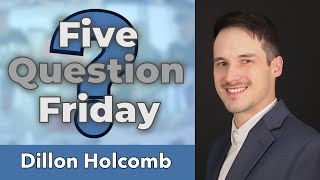 5 Question Friday