<< back to list
Why did you choose Atlas MedStaff?
I chose Atlas because of the positive and energetic culture that you feel once you walk through the doors. Also I was so impressed how everyone at Atlas, including nurses, are not just part of a company… They are a part of the Atlas family! This company gives me the balance to have a wonderful life with my family, encourages me to push myself to new heights every day, and the ability to build lasting genuine relationships with nurses.
Family:
Our family consists of Kris, his daughter Naomi, and our son, Emmett.
Hobbies:
Spending time outdoors with my family, traveling, photography, and repurposing furniture.
Top three things on your Bucket List:
1. Travel to New York to see the Macy's Day Parade and Rockefeller Christmas Tree
2. Travel through Europe and see the Eiffel Tower
3. See a grizzly bear and feed a cub
Favorite Quote:
"The future belongs to those who believe in the beauty of their dreams." - Eleanor Roosevelt
Natasha's Videos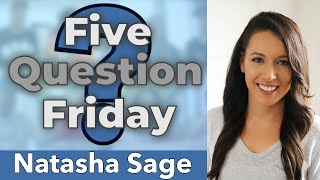 5 Question Friday