<< back to list
Why did you choose Atlas MedStaff?
After seeing how much Atlas changed the life of a friend and her family, I knew I wanted to be apart of that positive work environment. Family is the most important thing to me and that's what Atlas's #1 priority is. I wanted the opportunity to be able to create an extended family within my atlas team.
Family:
My family consists of my wife Kristen, our daughter Penelope and our son Hendrix.
Hobbies:
Love spending time with family and traveling. I have also been an avid hunter and fisherman my whole life.
Top five things on your Bucket List:
1. Staying in a hut over the ocean in Fiji
2. Going on a Archery Bear hunt
3. Canadian fishing trip
4. Take our kids on their first adventure out of the country
5. Buy a camper
Favorite Quote:
Life is like a camera... Focus on what's important, capture the good times, develop from the negatives, If things don't work out... take another shot
Trevor's Videos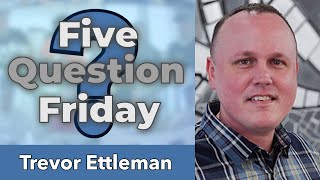 5 Question Friday